Welcome to Salama Chiropractic Center
We Welcome New Patients From Forest Oaks, NC
Salama Chiropractic Center's doctors are very successful at treating your worst pain, from chronic neck and back pain and headaches to joint and extremity pain, ongoing tingling and fibromyalgia.

If you, or someone you know is suffering, call 336.274.3500 or E-mail us or click "Request An Appointment" to schedule a free consultation with one of our North Carolina licensed doctors (NCCA).

Our Team of NC Licensed Chiropractors Ready To Help You
Dr. George Salama, DC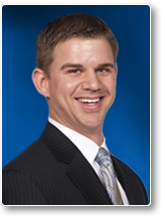 Dr. Nathan Weaver, DC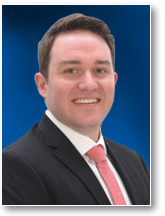 Dr. Colt Wilde, DC
---
Driving Directions To Our West Wendover Avenue Location
in Greensboro From Forest Oaks
Our Chiropractic Services
Four Convenient Locations in the Triad

Open Monday - Friday. Some Saturdays.

Private Treatment Rooms

Male & Female Doctors On Staff

Hands-on Treatment By Our Licensed Doctors

Same Day Appointments- Walk-ins Welcome

Affordable Payment Options

Non-Surgical Spinal Decompression

Acupuncture Services
We have developed unique relationships with other
area providers to offer off-site services including:

We have developed unique relationships with other area providers to offer off-site services including:

Bone Density Evaluations

Complete Laboratory Services

Internal Medicine
Primary Care

Physical Rehabilitation

Fitness Training
Our office focuses on a cooperative approach to the management of your health-related condition. This is designed to optimize your access to the most appropriate care needed in a timely manner.

We Offer Relief To Those Suffering From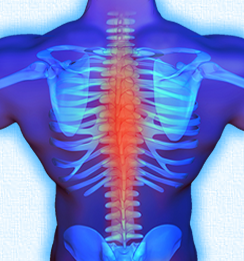 Headaches/ Migraines

Neck Pain

Arthritis

Whiplash

Lumbar Pain

Disc Pain

Carpal Tunnel Pain

Back Pain

Knee Pain
Wrist Pain

Arm & Shoulder Pain

Numbness & Tingling

Extremity Pain

Auto/Work/Sports Injuries

Muscle Aches, Sprains & Strains

Fibromyalgia

Scoliosis
New Patients
Your first visit will likely consist of a full and detailed case history, complete examination, orthopedic and neurologic tests, x-rays (if clinically necessary) and filling out a small amount of paperwork. After the doctor reviews and correlates all relevant facts about your specific condition, he will inform you of the nature of your specific condition in what is called the "Report of Findings".

During this time, you will find out what your condition is, if the doctor can help you, how long it should take to correct the cause of your problem, what you can do on your own to increase your healing time, and what costs that apply. If it is determined your condition is not a case that will benefit from chiropractic care, we will refer you out to someone who we feel can help! Your first appointment will take approximately one hour, and your consultation with the doctor will likely be scheduled for the next day.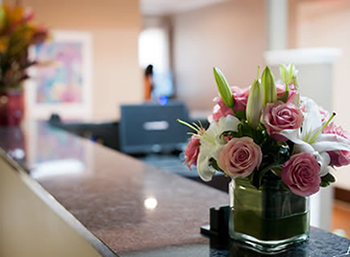 New Patients Are Seen Immediately
If you are interested in scheduling an appointment, please call 336.274.3500 or fill out this form. Most appointments can be scheduled on the same day! Not all chiropractors are alike. We invite you to try the Salama Chiropractic difference. Contact us or schedule an appointment, to come and see and feel how our chiropractic therapies can help you.

If You Could End Your Back Pain Without Surgery- Would You?

If You Could End Your Back Pain
Without Surgery- Would You?

Our patients with serious back pain are enjoying the relief they are getting from our new spinal decompression machine, the DRX9000™, one of the few in the Greensboro area. And, especially for patients that have been told they are a candidate for back surgery, The DRX9000™ is the perfect solution, making back surgery unnecessary in many cases. This cutting edge, Health Canada and FDA cleared equipment allows us to pinpoint the disc and gently decompress it, relieving pressure on the nerves that are producing all that pain.

Contact Dr. Salama about treatment with the DRX9000™ today.
DRX9000™ spinal decompression technology is used for the treatment of back pain due to:

DRX9000TM spinal decompression technology is used for
the treatment of back pain due to:

Herniated and/or Bulging Discs
Degenerative Disc Disease
Sciatica
A relapse or failure following surgery
Spinal Stenosis
Facet Syndrome
Herniated and/or Bulging Discs
Degenerative Disc Disease
Sciatica
A relapse or failure following surgery
Spinal Stenosis
Facet Syndrome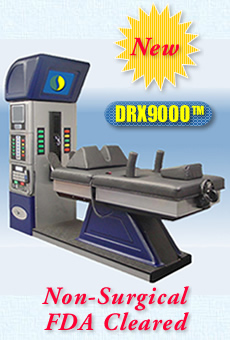 Salama Chiropractic Patient Reviews